Wireless Charging to Multiple Electronic Devices
Wireless Charging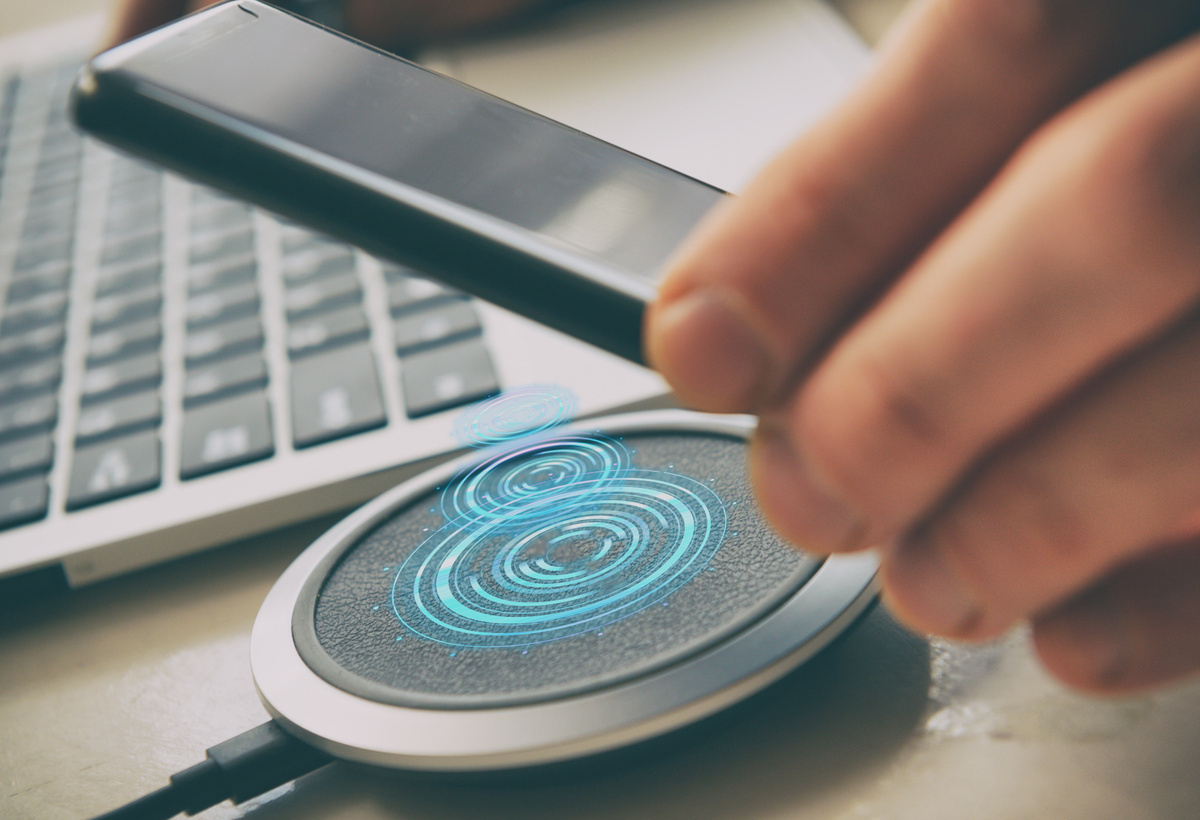 Background
The most recent approach employed for charging devices is wireless charging. Favoured by consumers as there is no charging cord for the device required, providing a sleek and clean station for charging and no hassle of "losing the cord". The two most used approached for wireless charging are inductive charging and inductive resonant coupling.
Inductive charging is suitable for simple applications; however, it has a short range and low efficiency, and requires flat, close contact to the charging pad where only one device can be placed at a time.
Inductive resonant coupling provides a longer range and higher efficiency when compared to the above; however, the device charging needs to be orientated in a specific manner with the case removed to ensure it is being charged. Devices with varying power requirements may not be able to use the power pad as this method does not provide a "one device fits all" solution.
Wireless charging solutions offer benefits when compared to the conventional charging approaches; however, the need for exact positioning, case removal and short charging range make the solution less than ideal for consumers who want a fast, no-fuss, reliable approach to charging their devices.
UVic Researchers have developed and patented a wireless charging device that provides a solution to these issues.
Technology Overview
Researchers at the University of Victoria have designed, built, tested, and patented a tunable inductive resonant coupling solution for wireless charging. This innovative technology uses auto-tuning, high efficiency ferrites and control circuit to ensure high efficiency of wireless power transfer. These features allow the transfer of power to multiple stationary or moving wireless devices in a fixed area. In this way, exact power needs are provided to each device. This technology offer the ability for multiple devices to be charges at one time, in their case, at any orientation. Providing a "one-device-fits all" solution to wireless charging.
Benefits
Ability to simultaneously charge multiple devices with any charging pad.
Conveniently charge devices at any orientation.
Device can be charged without removing the case.
Charges quickly and efficiently.
Applications
Opportunity
Collaborative research.
Technology licensing.