3D Printed Hands by Victoria Hand Project
Low-cost prosthetic arms for amputees in developing countries and low-income communities who do not have access to suitable prosthetic care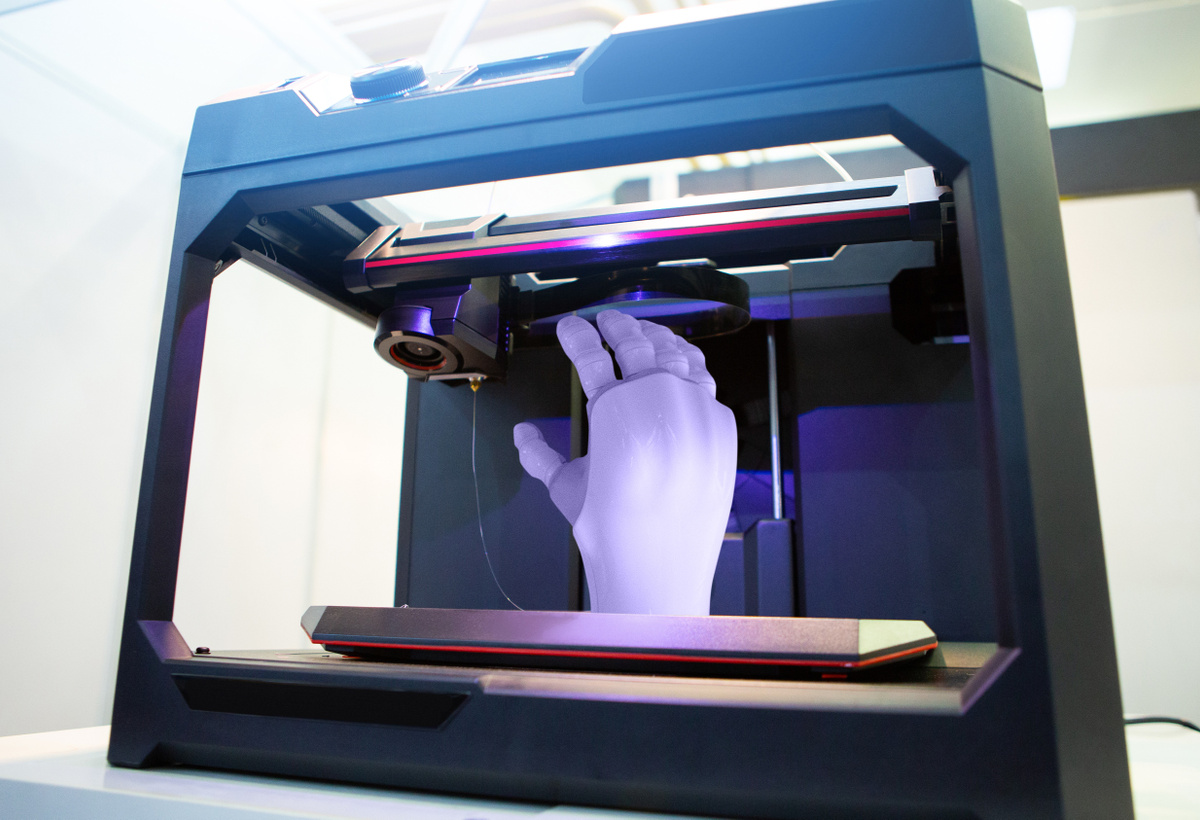 Background
For upper limb amputees, a functioning prosthetic device can be an incredible tool for regaining independence, pursuing occupational goals, and minimizing unwanted attention in public. Unfortunately, many developing countries and low-income communities lack the proper resources to help disabled citizens. Prosthetic care is expensive, and must be provided by trained medical professionals, known as prosthetists, who are often very in-demand and overwhelmed with requests. According to the World Health Organization (WHO), 80% of amputees live in low-income countries, yet only 5% have access to prosthetic care [1]. Missing limbs can lead to low self-esteem, social exclusion from the community, and can be a burden to the supporting family. Further, it can make it difficult to gain and keep employment. Everyday tasks such as eating, cooking, dressing, and washing become challenging to complete. Conventional upper-limb prosthetic devices can cost between $2,000 and $5,000 USD [2]. This is often far too expensive for many people in the developing world, especially those who cannot find proper work.
Technology Overview
The Victoria Hand Project (VHP) has a mission to provide low-cost prosthetic arms to amputees in developing countries and low-income communities who do not have access to suitable prosthetic care.
VHP currently operates in 10 countries: Cambodia, Ecuador, Egypt, Guatemala, Haiti, Kenya, Nepal, Uganda, and under-served regions of Canada and the United States. In many of these areas, prosthetic devices can be difficult for people to access due to the high costs associated, and a lack of infrastructure to manufacture these devices. VHP partners with local healthcare practitioners and technical experts in these under-served regions, and provides the equipment and training in cutting-edge technologies, including 3D-printing and 3D-scanning. Creating these partnerships helps generate high-tech jobs in some of the world's poorest areas, to manufacture and deliver the Victoria Hand as an affordable option in the communities that need them most.
By using 3D-printing, VHP can manufacture highly-functional, custom prosthetic devices at a fraction of the cost and in less time when compared to traditional devices. 3D printing allows each prosthetic arm to be custom-made to each user's unique needs. It also helps increase the clinics capacity, allowing the clinicians to help more people, laying the groundwork for sustainable, on-going care.
The Victoria Hand is a highly functional, body-powered prosthetic arm. VHP offers many customization options depending on what the user wants and needs. Users may find the Victoria hand useful for completing household tasks, personal hygiene, light work activities, and much more. Access to a usable prosthetic arm can be life-changing. VHP continually updates designs to make the hand even more useful and usable, expanding the possibilities of ways amputees can meaningfully use the prosthesis.
Benefits
Improved access to upper-limb prosthetic care to low-income individuals
Low-cost, centralized production of prosthetic devices
Training in cutting-edge technologies, including 3D printing and 3D scanning
Applications
Prosthetic provision to amputees in low-income communities who face barriers to accessing prosthetic care.
Opportunity
Clinical partners (i.e. prosthetists) in Canada, the United States of America, and other countries can contact the Victoria Hand Project about offering the Victoria Hand in your clinic.
University students and interested members of the public can contact the Victoria Hand Project about volunteer, work-study, and research opportunities.
Patents
US Patent No. US15/194,460
Application US16/574,000
IP Status
Patented
Patent application submitted
Seeking
Development partner
Seeking investment